Want to SELL Your Home In Snow Ridge Village ?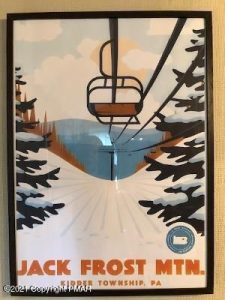 If you're looking to sell your home in Snow Ridge Village in the Poconos, look no further than USA Realty, one of the oldest and most experienced real estate brokerages in the area.
Our team has successfully sold nearly 30 homes in the community, and we take pride in providing personalized, local service with national exposure. In fact, we are the official agency for Poconos Real Estate and PoconosRealEstate.com, with 38 guides to communities throughout the area, including SnowRidgeRealEstate.com for those specifically looking to buy or sell in Snow Ridge Village. Our broker was part of the design build sales team at Snow Ridge Village in 1980 as the neighborhood was planned and developed.
Our websites are highly ranked on search engines, making it easy for potential buyers to find your home in real time.
Plus, our office is conveniently located at the gateway to the Poconos near the Delaware Water Gap, making it easy for buyers from both New York and Philadelphia markets to visit and discover your home.
We'd be honored to assist you in finding the right buyer for your home and help you set a competitive sales price.
Don't hesitate to contact USA Realty at 570-517-2428 or email usarealty@usarealty.net to learn more about our services and how we can help you sell your Snow Ridge Village home.Since