RENT a Home in Snow Ridge Village in the Poconos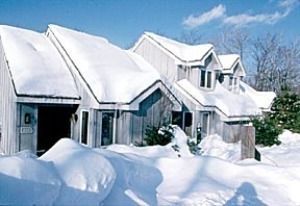 There are Two Types of Rentals In Snow Ridge Village in the Poconos.
Vacation Rentals, Called Short Term Rentals
Vacation Rentals can be booked through our affiliate site VRBO (click on the picture.) On here are rentals in Snow Ridge Village, generally 2-30 nights. You an search, reserve and get an immediate confirmation. People rent a vacation rental in Snow Ridge in winter to be close to skiing, snow boarding or winter activities on adjacent Jack Frost ski resort.
The resort is open during ski season generally starting on or just before Christmas week and ending on or around the first weekend in April each year. In summer renters enjoy the quiet and seclusion of the community to be near Lake Harmony, Big Boulder lake and many other Poconos attractions. Hiking, biking, waterparks, atv ing, canoeing, kayaking and boating are all also close by.
and
Yearly Rentals – for longer than 6 months.
For yearly rentals, you will want to contact an agent at USA Realty who can then guide you through the yearly rental process. This generally includes a credit check work verification and references. There is sometimes a fee for the credit check and most times there is at least a one month security deposit (sometimes 2 months)