RENT a Home in Snow Ridge Village in the Poconos
See Homes On or Near Jack Frost Mountain - 800-805-3559
On Jack Frost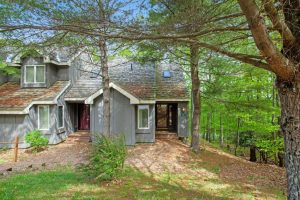 Jumping Jack Frost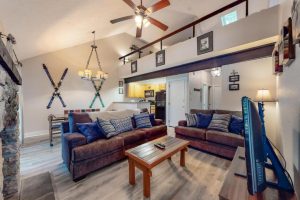 UnWind in Telstar
Snow Ridge Village in the Poconos offers two types of rentals:
Vacation rentals, otherwise known as short-term rentals
Vacation Rentals at Snow Ridge Village: If you're in search of a weekend retreat or quick getaway, Snow Ridge Village has a variety of vacation rentals available for booking through the reservation system above. Search through homes and townhomes near Jack Frost Ski resort. We have some suggestions for which ones to look at:
You will want to rent at Snow Ridge if you ski at Jack Frost Mountain which is adjacent to the community and within walking distance from some of the homes. This is also a place to rent during the Summer, Fall and Spring if you are seeking a quiet getaway in The woods. Even though most units are townhomes…… The exterior of the homes and the community are maintained by the neighborhood. Thus… no work. In winter the snow is shoveled to the door… so, no work then either.
Yearly rentals or long term rentals at Snow Ridge Village in Lake Harmony, PA.
These rentals range from just a few nights to a month or more, and provide easy access to the adjacent Jack Frost ski resort during the winter months. But, Snow Ridge Village isn't just a winter destination – in the summer, visitors can enjoy the peacefulness and seclusion of the community while being close to many Poconos attractions, such as Lake Harmony and Big Boulder Lake.
For those who want to stay longer than six months and / or make Snow Ridge Village their home, the process for securing a yearly rental is different.
Interested parties will need to contact an agent at USA Realty who can guide them through the process, which generally includes a credit check, work verification, and references. Additionally, it's important to note that there may be a fee for the credit check and a security deposit required – typically one to two months' worth.
So, whether you're looking for a weekend escape or a long-term rental in the Poconos, Snow Ridge Village has something for everyone.